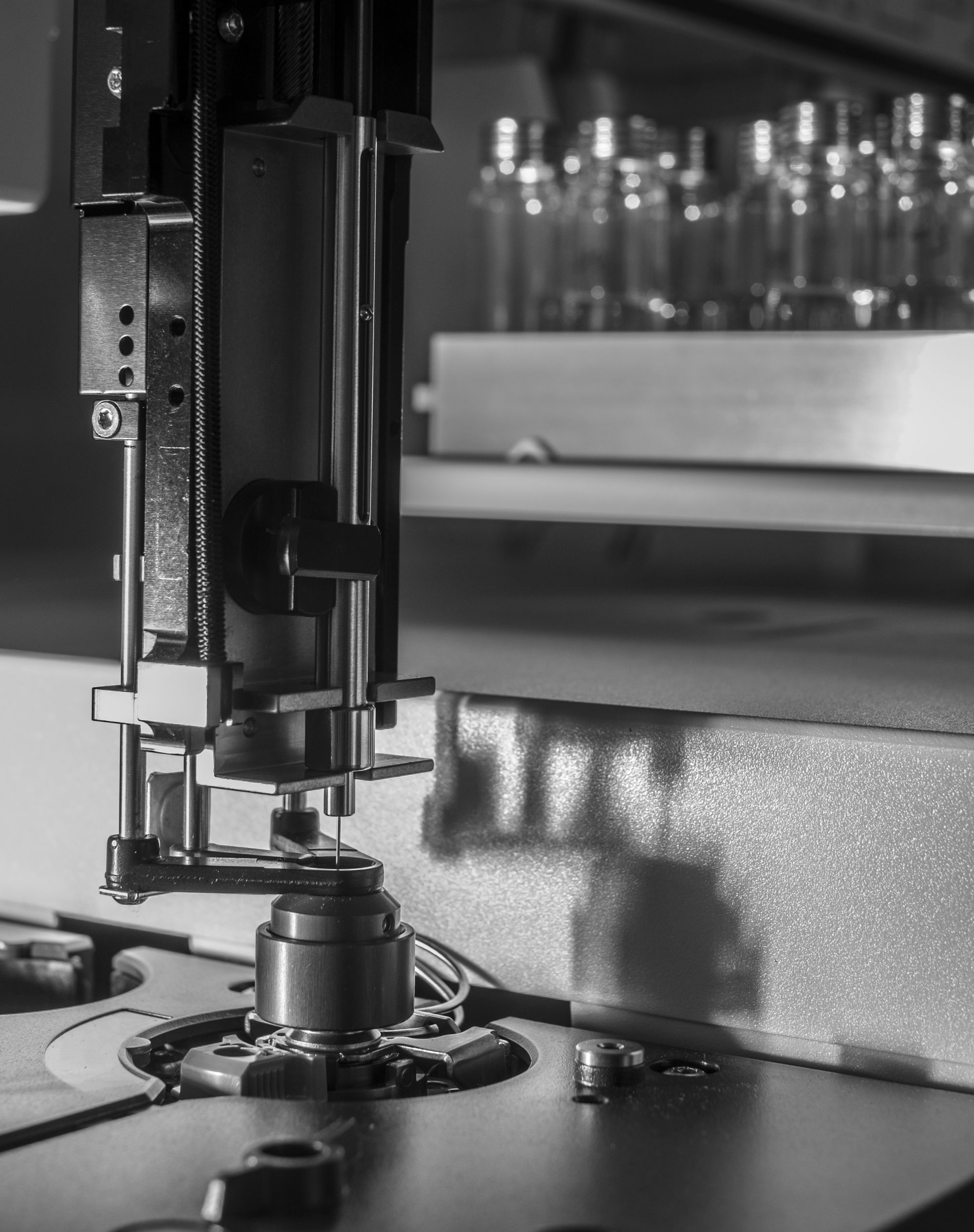 TECHNOLOGY
Last technological developments
A summary of the latest technological developments
July 2020
New Sniffing Machine
The second half of 2020 is full of technological innovations.
Among them, the acquisition of a sniffing machine with manual detection, in which qualified personnel carries out a quality control stopper by stopper, detecting any sensory deviation that could negatively affect your wine.
The options with automatic detection offered by the market have not satisfied the requirements of J·VIGAS so, after a research project testing different technologies that currently exist on the market and, even, that are in a development phase, our technical team has concluded that the most effective technology for detecting unwanted odors today is sniffing with manual detection.
Improvements in the VIGAS·18 system
Optimization of the VIGAS·18 sensory deviation reduction system using adsorbents and biosorbents. It is an external project that we are developing with the Catalan Cork Institute (ICSuro) and other companies in the sector.
In this project, a prototype is already installed in the VIGAS·18 system and is currently in analysis phase to verify its degree of effectiveness in terms of reducing organoleptic deviations that VIGAS·18 already offers (a reduction of 62%). With this improvement, we intend to get closer to the final goal, which is the total elimination of sensory deviations.
Doctorate
The director of the Technical Department, Raquel de Nadal, with a degree in Chemistry and a Master's degree in Environmental Engineering from the Company, is currently doing a Ph.D. focused on the reduction and elimination of sensory deviations.
Much of the current projects are related to this doctorate. Specifically, all those of area 1 as well as those of other topics, projects 1 and 3 since they are studies adjacent to the main topic.
With this doctorate, J·Vigas 'commitment to research for the total elimination of sensory deviations is reinforced.